The Problem
Sales of new internal combustion engine vehicles will be banned across Europe by 2030. Q8, a fuels and lubricants retailer in North West Europe, established a new e-mobility strategy in 2017 to address this threat. In Benelux fuel sales are now dropping by about 1% per year due to increasing sales of electric cars and e-mobility options, which will only lead to eventual irrelevance and stranded assets. They had developed the vision of 'Every Customer Journey is Sustainable', but had no idea how to go about changing the legacy organisation to achieve it.
Our people were great at delivering our existing business model and we had developed a robust vision but were struggling to understand how we were going to change the culture of the organisation, or even lead it differently ourselves. We knew we needed new skills and 'the How' of leadership and culture change. We also knew it had to start with us, the Management Committee.
The Solution
Holos worked in an applied way with the MD & his team to develop their vision of 'Every Customer Journey is Sustainable' into a way of transforming culture, embedding the principles of Experimentation, Accountability, and Collaboration in order to create adaptability.
We conducted interviews and held deep team workshops to develop team skills, capability and approach.
Ran an innovative 1:1 systemic coaching process that created deeper trust and interdependence.
Whilst the Management Committee developed, we concurrently held three additional strategic workshops for the Top 90 leaders across the organisation, working co-creatively with this group to create shifts to mindset and key habits that would impact trust and feelings of safety and experimentation, leading to new partnerships, ideas, and adaptive business approaches, and hence the achievement of the new vision.
Introduced innovation processes for transformational leaders to create applied new projects to try out and iterate such approaches, contained within a "Dragon's Den" type environment, which inculcated the new behaviours as a success factor.
The Results
In the financial year 2019-2020 Q8 NWE had its best financial results ever.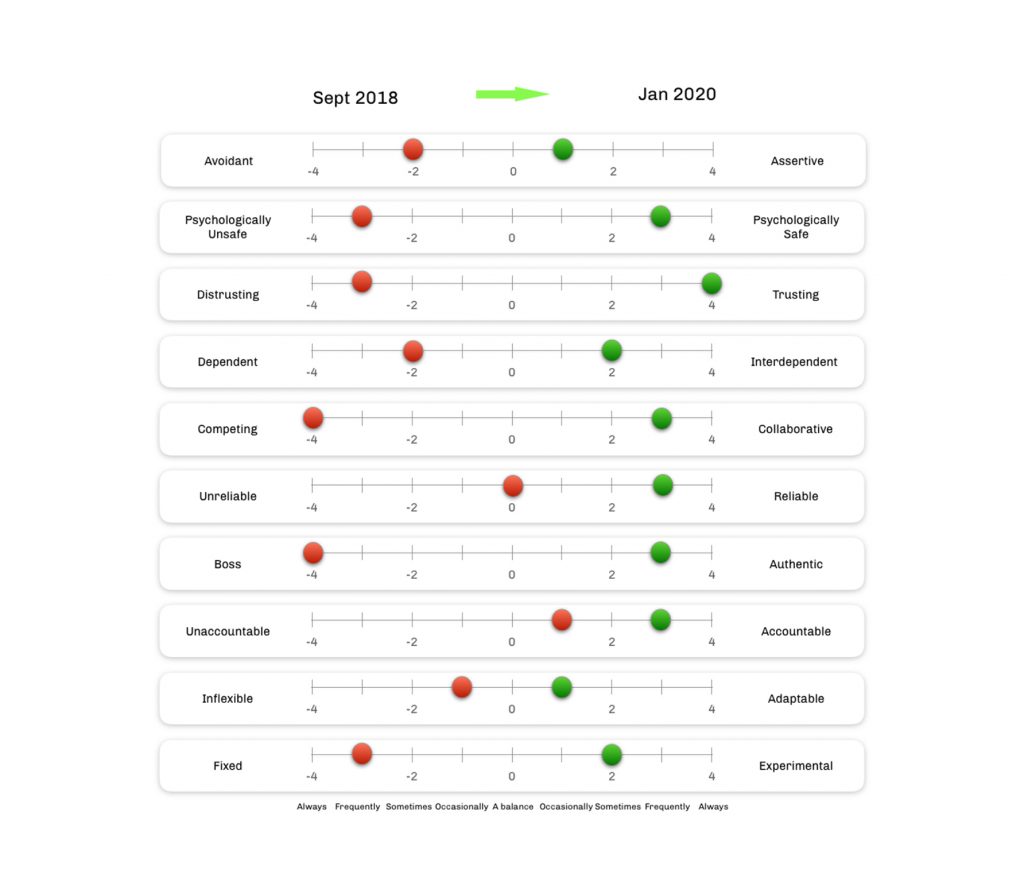 Q8 in Northwest Europe needs to transform as electric cars replace combustion. We had to find the right partner to help us; who would be insightful but not teach, influential but not take over, practical but not run-of-the-mill. As well as being great guys who made the work fun and rewarding, in Holos we found a highly professional partner that is all of the things we were looking for. In less than a year Holos have helped us to transform our executives from managers focused on reliability to leaders able to deliver transformation whilst continuing to deliver reliability. Trust, collaboration, experimentation and accountability have all increased exponentially enabling us and our shareholder to be confident we can deliver our vision in which "every customer journey is sustainable".


Fadel Al Faraj
Managing Director
Q8 North West Europe
Are you brave enough to change your future?