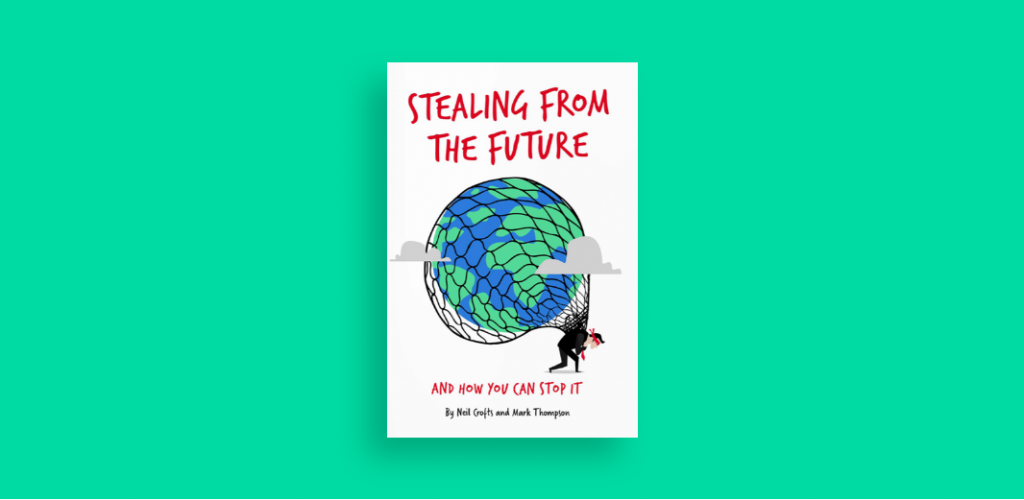 ABOUT THE BOOK
In a world of constant change, what is the best way to lead?
When organisations face multiple challenges, yet are ruled by quarterly results, how does leadership itself need to change?
If everything is changing what is my role in creating a reliable, sustainable, human organisation?
Stealing from the Future (and how you can stop it) addresses the pressing questions of our time with passion and pragmatism. The authors combine an assessment of global megatrends with the practical day-to-day challenges of business and heat it all in the crucible of leadership. The resulting alchemy produces many golden nuggets for leaders seeking sustainable success in a world of change.
Throughout history, generations of world leaders from business to politics have chosen short-term success over long-term sustainability. The costs of their triumphs have simply been pushed on to future generations, creating exploitation, boom and bust cycles, climate change and mass extinction of species. These represent massive costs to society and business and the authors are calling humanity to account.
Great Read – Insightful & Thought-provoking

Christina J – 5 out of 5 stars
Reviewed in the United Kingdom on 5 June 2020 Verified Purchase
What's your purpose? A question a lot of us have probably asked themselves quite often lately. — This book offers an interesting approach to crack that nut along with other insightful stories and practices that might help with your current and even past situations you found yourself in and could not quite understand why you felt the way you did at the time, something that definitely holds true in my case wherefore I'd like to thank the authors for sharing their combined work experience and discoveries provoking some self-reflection and hopefully inspiring authentic leadership one reader at a time. I'm definitely sold on the principle and highly recommend the read, great book, many thanks!