The problem
Lab is a digital/web development agency employing about 60 people headquartered in London. When we met them in 2017 they were split across two UK locations, as well as Croatia and South Africa, and communications and shared ways of working were a challenge. Lab had ambitious growth plans but lacked the leadership resources to create business reliability and meet the challenge of the adaptive culture they needed to transform. At the same time, the leadership team was misaligned and focused on management by exception.
Our Solution
We were initially asked to work with the Founders and Leadership Team to develop ways of working, to increase business planning and leadership frequency, and develop individual leadership capability. Our remit broadened to assist them in shaping how the Agency grew, as well as cultural development, team reliability issues, and relationship difficulties.
Regular Leadership Team workshops in which we worked with their overall vision, values and ways of working, cultural development, leadership principles, and separating management from leadership.
Individually and collectively coached the Leadership team using systemic coaching principles. This created a safe space for individuals to share concerns and develop personally, while cross-fertilising themes and challenges at team level. This surfaced and dealt with key relationship issues and created applied solutions.
Over time the team restructured and brought in a new Chairman, and the number of offices were rationalised, bringing all the UK team together in new offices in Soho, London. Croatia was divested, creating a more streamlined organisation.
Personal development focused on leadership courage and the changing of habits. In such a small, owner-operated environment, this took time, and it was not until the team really stormed in early 2019 that they were able to break through. It was only after accountability and everyday habits developed that organisational transformation could finally occur.
In 2019 Lab became the Lab Group, acquiring a new Agency, now on a reliable and adaptable path to sustainable growth.
The Results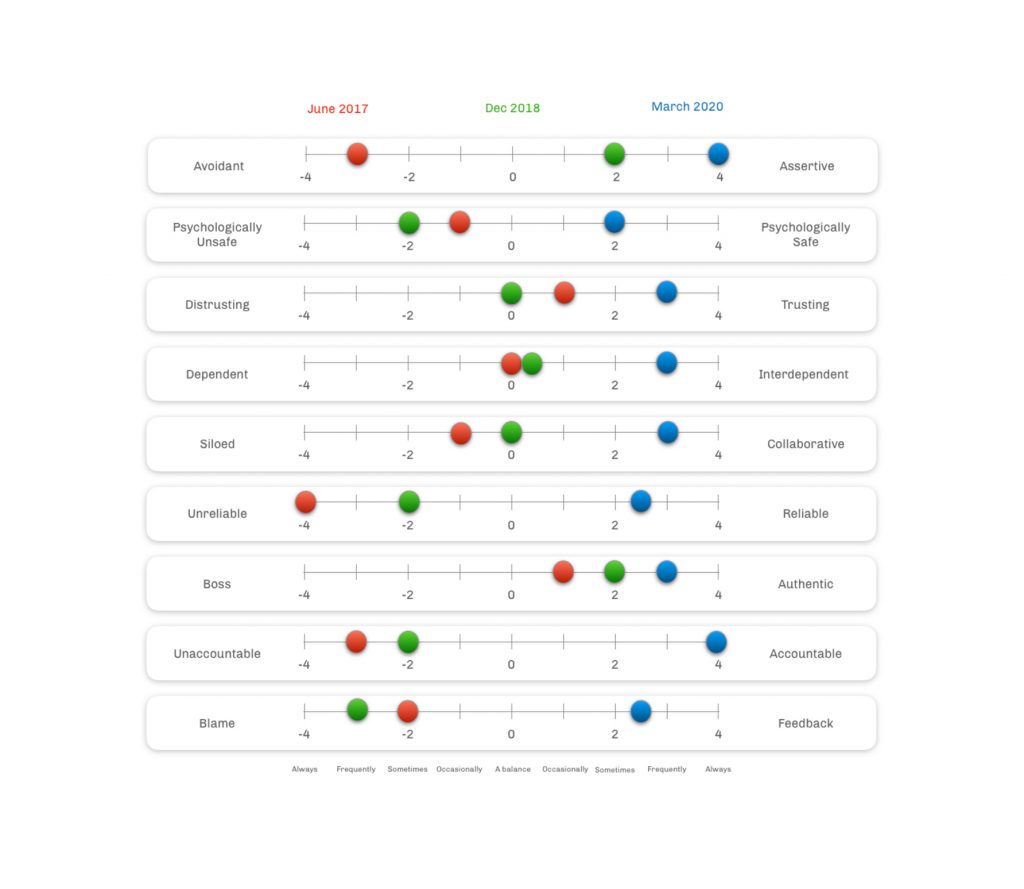 Working with Holos has turned our business around. When we met them, we were a great bunch of people with good hearts and strong signs of authentic leadership. Yet we were misaligned and were all bringing unhelpful behaviours and beliefs to our leadership discussions. These caused conflict and rifts and stopped us progressing.

Holos coaches changed us both personally and how we operate the business as a leadership team. Through the one to one coaching with Holos, all the leaders at LAB have gone on a journey of self-discovery and uncovered and resolved key issues.

It's been an incredible change in our business. The whole leadership team is charged up, focused, aligned and most importantly…. happy. I cannot thank them enough for what they have done.

Jonny Toole
Founder & CEO
Lab Group Ltd
Are you brave enough to change your future?